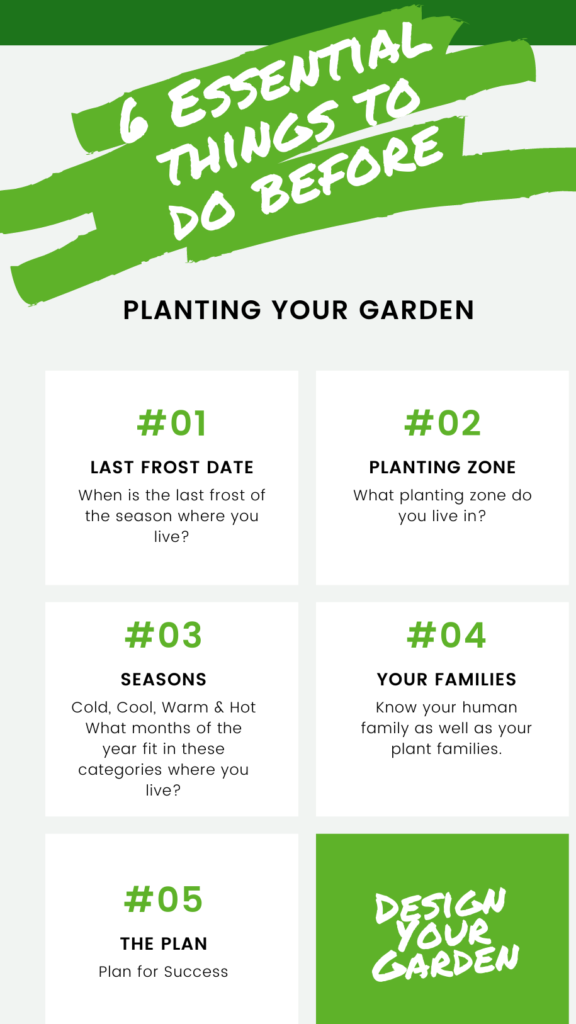 I Want It!
DOWNLOAD THE FREE WORKBOOK!
6 Essential Things To Do BEFORE You Plant Your Garden
Grab my FREE workbook with the 6 essential things you need to know and do before you start planting your garden.  This will set you up for success even if you are a complete beginner!